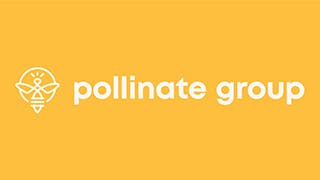 Pollinate Group - Digital Fellowship (Winter 2022)
In Winter 2022, we are running for the first time a 4-week digital fellowship opportunity (Level 3 unit, 6 points), supported by the Australian Government's New Colombo Plan.
This unit is being run in partnership with global social enterprise Pollinate Group and features a guest lecture by Dr Jeremy Smith of Australia National University.
Students will work in a small groups with expert guidance from Pollinate research fellows based out of India and Nepal to grow knowledge and skills in micro-entrepreneurship, women empowerment programs, sustainable energy and poverty reduction. 
What's involved
Over 4 intensive weeks of online learning, you'll work alongside Pollinate staff to gain a practical understanding of their entrepreneurial approach to community development, an appreciation for involving the end user in design and change, and tools to help you initiate and lead game-changing ideas in your studies and future.
What you'll gain
This unit is perfect for you if you're interested in tackling complex challenges in a way empowers women, ends poverty and creates access to clean energy; you're curious about social enterprise models and the development sector; and you want to meet like-minded people and expand your professional network.
Eligibility and funding
You could be eligible for a $1,500 grant under the Australian Government's New Colombo Plan to undertake the Pollinate Digital Fellowship.
To be eligible, you must be:
An Australian citizen
Currently studying an undergraduate course (Bachelor or Bachelor Honours degree)
Aged 18 to 28 at the time of the program (June-July 2022)
Additionally, you must be in good academic standing and have completed at least 48 credit points to undertake the unit.
What our students say
Past UWA Pollinate Fellows Meisha Bull and Natalie Fretton travelled to India with Pollinate to support their on-ground programs.
"The fellowship opened my eyes to a lot of global issues that I didn't fully grasp beforehand, and I also learnt a lot about myself, what drives me, and what I value." -Meisha
"I think organisations like Pollinate represent a new and exciting model for tackling multifaceted issues like poverty and a changing climate and I'd like to be a part of this in the future." -Natalie
Get involved
Expressions of interest for Winter 2022 are now closed. We will update this page with advice for 2023 offerings when available.